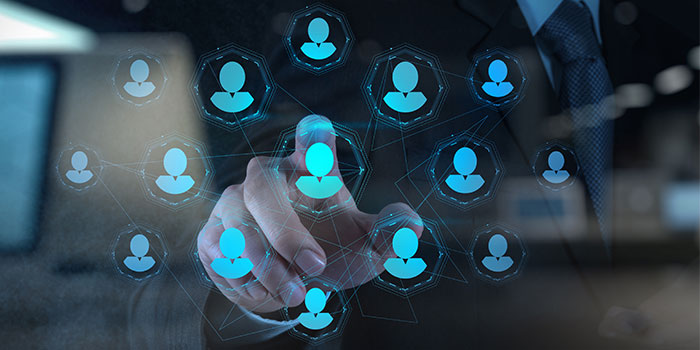 The Power of Relationships in HR Recruiting
Human Resources or HR Recruiting has always been about relationships of resources. Relationships are at the center of HR – be it recruitment, company branding, firm's strategy, you name it…and you will find relationships right in the middle of it all! The word Human in HR ensures that the human connection, human touch, relationships remain at the core of HR.
The latest techno-trends of social, mobile, analytics and the cloud have changed our business eco-system and with it the way HR works too. This has also changed the way hiring is being done. Right from candidates who are searching or are being searched to recruiters who are on the other end of the spectrum, trying to fill positions with the best-fit possible – technology has changed HR but it is still all about 'the relationships'. Potential employees and job seekers are looking for jobs on various platforms using a multi-pronged strategy and through multiple modes of communication. But, relationships still rule strongly despite the technology being known for its ability for alienating relationships.
So, what is it about relationships that find strong resilience in HR even now?
Passive recruiting is a trending term for HR recruitment now. It just simply means that this technique involves tapping into talent and targeting people who don't have a strong desire to be recruited. Passive recruiting can actually work wonders for your organization if utilized properly. The aim of passive recruiting is to build relationships, start conversations and initiate dialogues. It can be sometimes as innocuous as getting to know someone on Twitter, Facebook, LinkedIn, etc, by commenting on their posts, blogs, thoughtful discussions, etc. The key here is to build relationships and make them strong enough by getting them interested in a job with your firm.
Passive HR Recruiting can work wonders at times. Inactive recruiting, it is much simpler, since you are actively scouting for talent. In passive recruiting, it is just the opposite – you are tapping into talent pools – but in a very sublime manner. The talent you are tapping into might not even be interested in a job per se. They will definitely not be looking for one activity for sure. So, you would need to initiate a meaningful conversation and build relationships with the potential candidates. You try your best to engage them and to ensure they want to get hired for a position, you have in mind but sometimes, that will not come true. Sometimes, you would fail and have to let them go and not waste your efforts further.
But when it works out, it is for the best. This can get you the best possible candidates and you would have understood the candidates' fitment better with the position at hand since you would have had built a relationship with them. So, relationships go a long way in recruiting success. The candidates-job fitment will be better, thanks to extended conversations, so they would probably stick around longer in the company and job offered. Remember, you hired them passively, so in effect, it means that they are not probably serial job-hoppers – that can only be good news.
In fact, people who are probably not looking for a job actively in your firm are people who might just be very 'highly qualified' for your firm. Tapping them might be tough but can be fulfilling and rewarding as well. HR Recruiting, in essence, is traditional, all about building relationships and initiating conversations.
Get the talks going, build the conversation and see the benefits that follow! After all, HR and recruitment are all about people and relationships.
Please call us for more information on our services –
+425 818 0748