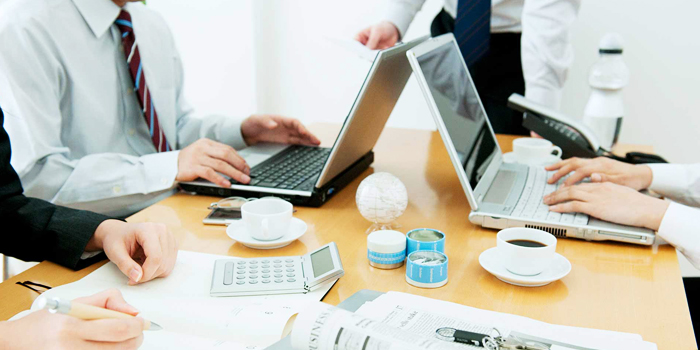 Ways To Structure HR Department
With the growth of a firm, arises the need of a designated HR department. HR leader must be able to determine how activities will be organized, controlled and coordinated within a department.
Below are some innovative ways to structure your HR department:
   1. Hire for "People Operations"
"People Operations" is basically a data-based approach to human resources which involves which involves understanding People, the most valuable asset of a company. It is something more than just human resources. "People operations" is based on retaining employees by figuring out what interests them or motivates them. This can be found out by having a team which is totally dedicated to employee-related data, it would help in identifying issues that continuously leads to attrition and disengagement and thereby preventing them.
    2. Provide big software to boost small teams.
In small human resources teams, HR professionals often have to perform multiple roles, from being a recruiter to talent manager to an accountant. Companies nowadays are choosing to automate certain HR tasks to make tedious processes easier for both employers as well as employees.
By automating certain HR functions like legal, payroll, or benefits administration, there's more time left for interacting with and managing employees which can help in putting the "Human" back in human resources. Companies with a growing HR team, usage of software makes a small team feel superhuman.
   3. By adopting a business partner model.
Companies that adopt this HR model rely on much more than just HR generalist and their role. In the HR business partner model, designated employees from the HR department work closely with the company's senior leaders to develop an HR agenda that closely supports the overall company mission.
Companies place more focus on aligning individual agendas towards company's goals and objectives and hence HR business partnering is gaining popularity. From financial status to production statistics to sale projections, business partner model requires Human resources department to be involved in almost every aspect of a business. Business partners play an active role within the company, rather than just acting as the silent partner. Smart business is the one which integrates HR and other business functions to make it easy to identify, develop and align employees.