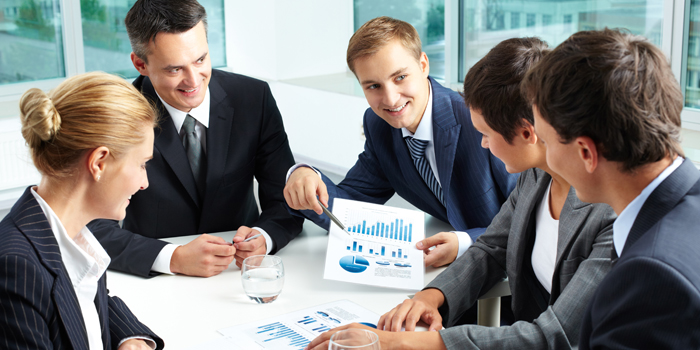 Reasons to Involve HR in Planning a Business Strategy
A current job market that is defined by increasing competition for skilled talent, HR leaders can do a lot to make an impact on an organization's working structure and its Business Strategy. Starting from recruiting to employee development and engagement to retention strategies, HR leaders along with their teams are expected to bring data-driven solutions that would contribute and lead the company toward its overall business goals, which makes it important to bring them into the strategic fold.
It has been found in various surveys that Opinions of HR leaders carry great weight nowadays. Data provided by HR leader is being incorporated into business strategies as it helps companies optimize their human capital and streamline recruiting processes. They understand the company culture and are involved in building a workforce that will help organizations meet business goals and objectives. CEOs are now beginning to realize the importance of HR leaders and are officially involving them in the process.
Here are three key reasons to include HR in strategic business decisions:
    1. They understand the skills gaps in organizations.
HR leaders struggle with this problem of identifying skill gap in their organization. Once the problem is identified, next comes the problem of finding qualified talent to fill skilled positions in order to meet the full earning potential of an organization. HRs usually know where, and at what levels the skills gap is affecting their company the most and this makes them the valuable assets when it comes to short-term as well as long-term strategic planning.
By bringing HR leaders into strategic-business discussions, it becomes easy to be aware of the skill shortages within the organization and the ways to fix them through various talent management programs or by building talent development strategies. HR leaders can play a great role in helping organizational learning strengthen by building multidimensional teams for the same.
     2. Helps in increasing human-capital efficiency
The way an organization manages its people is more important than anything else. By inviting HR leaders into the strategy making a process or other related processes, one can take advantage of insights that can help reduce costs. HR Leaders have their fingers on the pulse of the organization and their knowledge can prove to be critical in distributing talent and planning for the future.
     3. They help in providing actionable data to streamline recruiting.
Inefficient recruiting Business Strategy might lead to increased cost on company's part. The inclusion of HR leaders can help solve these problems as they focus on developing and analyzing metrics that measure the efficiency of the hiring process in less time. HR teams are now more equipped than before and are able to provide fact-based solutions to reduce prevailing inefficiencies in the recruiting process.
Data-driven HR leaders can be helpful in solving staffing issues, allocating recruiting resources and building programs that connect the candidate experience with organizational goals and objectives. HR leaders' knowledge of these facts and figures proves to be of advantage in Business Strategy planning.