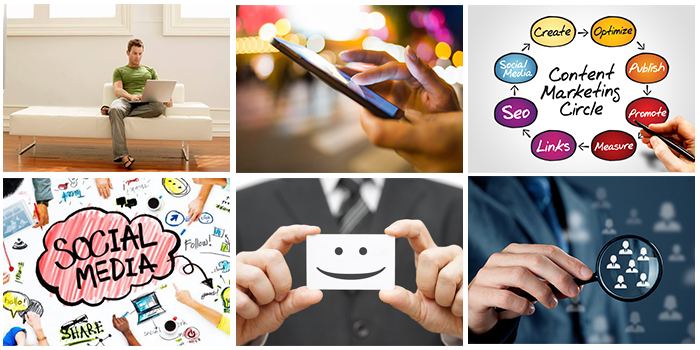 Top Six Talent Trends to look out for in 2016
Technology is a game-changer, for sure. It is touching all aspects of business, and recruitment is no exception to that. Technology is not only driving how products are made but also is affecting how employees go about their jobs. It is impacting how careers are created, careers are being reshaped and changing how organizations recruit and engage with recruitment trends talent.
Let's look at how technology will affect the recruitment trends in 2016.
 # 1 Flexible Workforce: The recruitment trend will be for a 'flexible' workforce. Engaging talent is always a challenge but the recruitment trends will veer towards hiring a flexible headcount. Organizations will continue to engage employees on a temporary basis and will make them permanent when more projects are completed or acquired. From the candidates' perspective, it means being flexible and staying open for both contract and permanent options.
# 2 Digital Influencers Gain Ground: Analytics has always been big and now, more firms are looking at the trends' data and looking for ways to translate them into action. This is also about making data relevant and applicable for business growth and digital transformation. What this trend means is that from the employee perspective, up-skilling and skill development is needed for commercially feasible, relevant and insightful decisions based on data trends.
# 3 The Era of the Digital and Mobile Apps: With customers, looking forward to transacting with companies in intuitive and user-friendly ways, it's definitely the age of the mobile apps. This will lead to a demand for developers adept at programming languages to build custom mobile apps. User interface experts will gain prominence as companies seek ways to understand how customers use websites and products/services. Their insights will be helpful for marketing, research and development teams.
# 4 Customer Experience Matters: At the heart of recruitment will be the 'customer' as organizations will focus on the 'person'. To understand customers better, data will be 'key' and individuals will occupy center-stage. Thus, individuals who 'can' customize messages and cater to clients and customers will be at the center of decision-making. It would also become extremely critical for job seekers to show that they can design customer experiences across different kinds of platforms and mediums.
# 5 Adaptable Candidates: The technology has made the business flexible and in 2016, the focus will be on candidates showing their 'adaptability' across different kinds of platforms. The more the adaptability to the office environment, job skills and ability to up-skill for adaptation to changing technology, the better will be the employability chances and scope.
# 6 Content Marketing to Emerge as an Important Tool for HR: HR will have to resort to using content marketing to the source, verify and engage with potential new recruits. HR will have to increasingly engage themselves with videos, blogs and social media posts to promote the workplace culture. The workforce will be more of a flex/temp population and as such, HR will have to resort to Content Marketing and use unique content to reach out to a wider population.
Technology will change the way recruiting was traditionally done, so let's gear up for the road ahead!
Please call us for more information on our services –
+425 818 0748