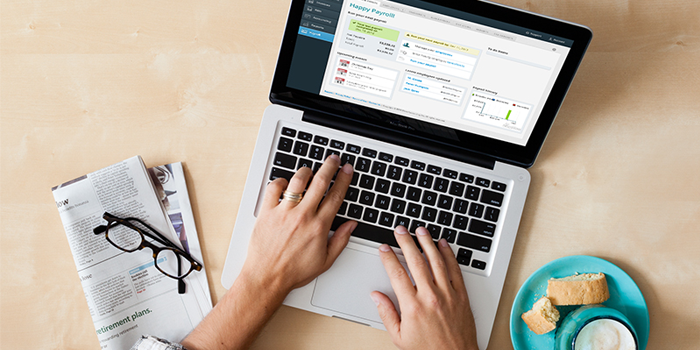 Reasons To Outsourcing Payroll helps businesses to focus on processes and strategies
Outsourced functions usually help you attain better scope for expansion of your company by providing you services which are well suited for your business. Outsourcing also enables companies to focus on processes and strategies that directly affect the future of their business. While some companies choose to handle the payroll function internally by in-house bookkeeping, manual bookkeeping or payroll software, there are some business owners who prefer the expertise of professional payroll providers. Payroll is among those critical functions that may not directly increase sales but if it is carried out poorly, it can put a business in a world of hurt. Outsourcing Payroll helps businesses to focus on processes and strategies that directly affect the future of their business. Below are some important reasons to outsource your payroll:-
1# Time
 Regardless of the number of people employed by your business, Payroll process inside one's business is a time-consuming process. As attending to payroll requires a lot of time and attention to every detail. It requires the business owner to input considerable amount of data and double-check for any keying errors whereas this time can be used by small business owners to attend various different tasks including service to valued customers, keeping track of benefit deductions, garnishments, new hires, and terminations etc. Outsourcing payroll immediately frees up precious time. Employers only need to make contact with their outsourced payroll specialist by approving time once each pay period.
In order to focus on more strategic tasks which would ultimately affect one's bottom line, businesses need to allow employers to concentrate on their core business by outsourcing payroll and saving time for the same and therefore such tasks should not be the hours taken away from an owner's daily productivity because we all know "Time Saved is Money Saved".
2# Expertise
 Another important reason to outsource payroll is to get access to technology and expertise as hundreds of new laws and regulations are enacted every year. And a professional payroll provider would be someone who knows payroll processing inside out which would further reduce any chance of errors.
Usually, small business owners are not that experts in the complicated world of government tax regulations yet they are legally responsible for any cases of misrepresentation or failure to accurately report employment taxes to federal and state government agencies and in such crucial cases mistakes can lead to penalties and audit that no small business would want. Therefore, by outsourcing payroll, businesses can take advantage of expertise which would help them yield fruitful results.
3# Cost
 If a company chooses to handle payroll function internally it would require them to keep an updated payroll software and maintenance of the same would be an additional cost for the company which can be reduced by outsourcing payroll.
By outsourcing payroll you don't have to worry about your payroll processing company calling in sick, resigning, wanting to take a vacation etc. and therefore it turns out to be a great deal for small and medium businesses in particular. Cost cutting is one of the most important aims of any business which can be achieved by outsourcing payroll which becomes another important reason to do the same and help one's business run smoothly.
4# Efficiency
 Once a business or a company decides to outsource its payroll it saves them a lot of time and money which automatically leads to increased efficiency. Payroll processing is a precarious business operation. Once a firm decides to outsource its payroll it helps the business owner or manager to focus on other important aspects of serving their customers right and satisfying them to the utmost level. Once the whole process is in hands of experts it reduces the risk involved which would then result in increased efficiency and enhanced security.
At the end:
 A professional payroll service provider takes away the pain associated with processing payroll. Payroll company takes care of it all merely by receiving basic information from the company and also guarantees error-free payroll and on time tax filings and payments. Outsourcing payroll services bring peace of mind to a business owner or manager which helps them to focus on running a profitable business.