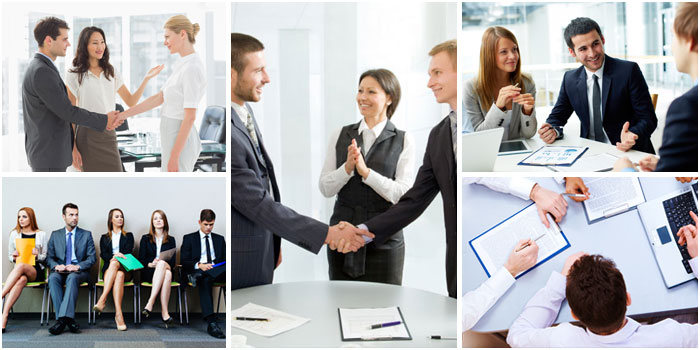 Top 5 Best Sourcing Tricks
What are some of the most effective sourcing tricks for finding talent? Are you leveraging job postings? Are you drawing on employee referrals? Are you running multiple searches?
All of these are effective ways to fill a position. In effect, each one of them plays a vital role in your recruiting. Combining the power of these tools with online sourcing Tricks – Blog may help you in discovering a previously uncovered and limited candidate list.
Here are our top 5 best sourcing tricks:
1 Employee Referrals
 Employee referrals are a preferred hiring method, allowing companies to derive benefit from personal networks of existing employees as a talent pool for recruitment. Employee referrals lead to a high rate of accepted job offers. While sourcing from universities, recruiters and by means of online applications show lower prospects of an accepted job, personal contacts and staffing agency referrals both lead to higher rates of accepted offers.
Employee referrals are helpful as they provide valuable context to job seekers and companies both. Candidates get insights about potential employers, and companies get to know about the reputation of the job seekers from the recommender, thereby creating suitable job matches.
2 Running Multiple Searches
Regardless of how well planned your sourcing skills are or how persistently you've recruited for a specific position, you must run multiple searches, ALWAYS. It's unfeasible for one Boolean search to uncover all competent candidates.
If you presume you've fully searched a particular source for potential candidates and if you feel that you've discovered all possible matches and there's nothing left to be found – you're misguided. Knowingly or unknowingly you might have left out some veiled talent pools of candidates who do match your positions, however, you were not able to find them because your Boolean search strings or perhaps your complete search strategy made it impossible to find them.
3 Instead Of Defining The Person, Define The Job
 Sourcing the best talent must begin with a persuasive vision of what the job demands. Don't fall back on a conventional job description to source talent.  Instead, inquire hiring managers about what are they looking for in an applicant. Keep in mind, the best talent only explores those opportunities that offer future growth.
 4 Be Strategic
 How to source and where to advertise for your role are difficult choices to make. It's better to advertise where you have received good results and exposure in the past. All things considered, quality will always be more important than quantity of applications. After that, you should use your research and keywords to make targeted Boolean search strings; they will help you in narrowing your search. Being strategic helps you source more effectively and proficiently.
 5 Networking
 A major disadvantage with above sourcing tricks is that your message will reach only those candidates who are searching for a new opportunity at that point in time. What about those candidates who probably aren't searching currently, however, who would otherwise be keenly interested in that role? Using your network, whether, professional or personal to publicize your job opportunity is extremely useful in targeting worthy candidates.
Final Thoughts
This is in no way an exhaustive list; nonetheless, it reveals some of the best candidate sourcing practices. You, no longer have to wait for suitable applicants! Using these 5 best sourcing tricks you can easily find them yourself.
Happy hunting!