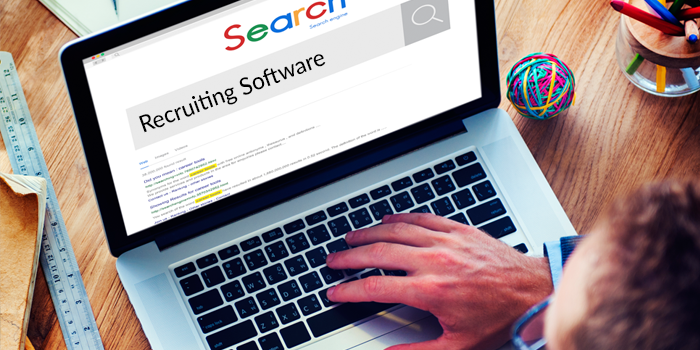 Top 5 Recruiting Software
The purpose of recruiting software is to make the process of discovering and hiring employees easier for both organizations and recruiters. Recruiting Software technology helps in organizing information so it can be searched in an efficient manner. Like most other software, Recruiting Software is used to save time, efforts, and resources. By eliminating all the paperwork, it saves space and averts a loss of information. Recruiting Softwares also help recruiters in making better matches between candidates and jobs by allowing recruiters to apply searches filters.
With recruiting software, recruiters can find vacancies, automate tasks, group candidates, generate reports, integrate job boards, easily migrate data, manage work, parse resumes, send texts and e-mails, and track overall progress.
Here's our list of Top 5 recruiting software and their key features:
1 Workable
Workable is a user-friendly recruiting software that offers the best value for businesses. Workably comes with a whole bunch of features and you'll be charged on the number of users who use it, not on the number of features you access. Workable helps you stay on top of the complete hiring process, from posting ads to receiving applications, scheduling interviews, on-boarding and so on.
Key Features
Hiring an applicant tracking workflow
Post openings on job boards without extravagant charges
Recruitment through social media
Completely customizable requirements and questions for applicants
Infinite collaborators
Fast resume parsing
E-mailing candidates, this includes email templates and mass mailing
Sourcing and recruiting reports
Effortlessly import your current resume database
Dedicated account manager, Email, and phone support
Comes with Chrome extension for single-click candidate Sourcing
2 Workday
Workday Human Capital Management recruiting software includes a number of HR features such as performance and talent management, organization management, and Workday Absence Management. Workday comes with different recruiting tools to help set up career sites that are attuned with mobile devices and are also integrated with social media platforms like LinkedIn.
Key Features
Recruiting tools
On-boarding tools
Time Tracking
Talent Management
Goal Management
Payroll Solutions
Performance Management
Cloud Connect for 3rd-Party Payroll
Global payroll tools
Absence Management
Performance management
Organization Management
Strategic workforce planning
Workforce analytics
Also, includes Workday Big Data Analytics integration
3 iCIMS Applicant Tracking System
iCIMS Applicant Tracking System empowers organizations to streamline their talent acquisition process and make their applicant tracking straightforward through a user-friendly ATS. iCIMS will help you streamline processes, engage the right candidates, monitor key metrics, and get quality hires all inside one powerful application.
Key Features
Applicant tracking, screening, salary and hourly hiring
Job board posting
CRM, sourcing, compliance, onboarding, and much more
Employee referral programs and portals
Unmatched searching as well as reporting
Talent CRM
In-house job transfers
New hire portals
Social recruiting
Screening questions
Electronic forms
4 UltiPro
 Ultimate Software is a top cloud provider of human capital management solutions. Ultimate's award-winning recruiting software UltiPro delivers HR, talent, compensation, payroll and time and labor management solutions, which impeccably connect people with the resources and information they need to work more efficiently. UltiPro supports thousands of customers across diverse industries and manages millions of employees all over the world.
Key Features
Human Resources
Recruiting
Onboarding
Talent Management
Payroll Administration
Reporting
Tax Management and Compliance
Workforce Analytics and BI tools
Employee/ Business Portal
Attendance, Time, and Scheduling
Performance Management
Succession Management
Global HCM
Payment Services
Compensation Management
System Administration
Managed Services
5 BambooHR
 BambooHR provides a single system to merge all human resources and employee related data for managing all human resources activity. This recruiting software can be used to create a centralized database of profiles that can be accessed by anyone with the predefined access permissions. Each profile can be stored with personal information including a photo, as well as details on salary, benefits, time off, training, documents and more. Custom fields can also be added to record important information needed by your company.
Key Features
Profile directory of all employees
Basic and advanced recruiting features
Online document storage
Profiles with custom fields
Salary and employment history
Training and benefits tracking
Custom access rights
Staff calendar
Time-off requests, approval and reporting
Custom alerts
Custom reports
ATS module
E-signatures
Multiple languages
Multicurrency payroll data
Customizable interface
Third party integrations