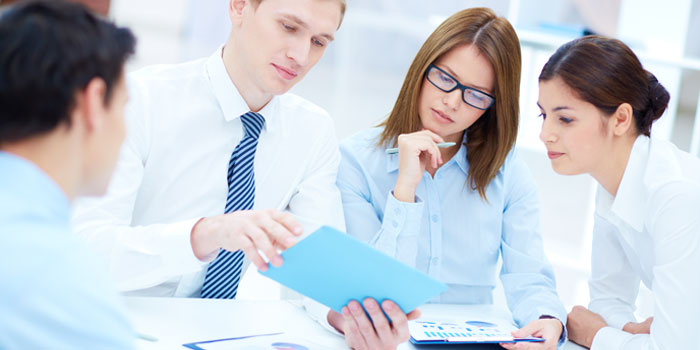 How to maximize ROI with RPO
Thinking about outsourcing your recruitment process to check if it seems right from a monetary perspective? To make a proper analysis, businesses that are considering the option of Recruitment Process Outsourcing (RPO) services must compare RPO related expenses with their own costs. They have to answer the big question of – Return On Investment (ROI). How much would a recruitment service cost their organization and what would be the ROI to their organization?
RPO can help your organization deal with recruitment problems, including but not limited to, inundated hiring managers, unfilled job openings, and a profusion of incompetent recruits by acquiring excellent talent at a lower cost-per-hire.
Defining goals of RPO
 It is difficult to quantify the monetary benefits of hiring the right candidates versus the wrong ones; most hiring managers believe that it is more lucrative to use their direct resources for recruitment. But, what if they are failing to notice the hidden costs involved in in-house recruiting. The ROI on bringing an outside employment agency into play is in fact significantly higher. You can gauge and maximize ROI on your recruitment by distinctly defining the goals to be accomplished from recruitment, for instance:
Formulate methods to determine results like cost-per-hire, time invested on each hire and efficiency of the recruitment source.
Determine overall costs and benefits associated with the recruitment project.
How RPO can maximize ROI
Asking your employees to take time off from their core tasks to work on recruiting, results in lost productivity. The time required for assessing resumes, sourcing candidates, and conducting interviews can be spent on their core tasks, consequently, you'll forego on normal business hours. RPO's help you in such situations; by letting your employees perform their routine responsibilities while your RPO provider works on pushing your business forward. Here's a preview of how RPO can maximize ROI:
Recruitment becomes more frenzied if your business is expanding and you are recruiting for several different positions. This can easily bring about an overlap in job endorsement and on-boarding processes, which in turn adds to higher operational costs. An RPO firm can help in regulating your recruitment across all departments, allowing you to advantage from a reliable hiring process.
For each unoccupied job position, your business is bearing loss. Outsourcing your in-house recruitment activities will significantly reduce your time-to-hire and cut down the loss to your business caused by unoccupied job positions.
RPO companies take the responsibility of adopting resource levels in accordance with the fluctuations in hiring to make sure that the client's yoke of carrying unneeded staff is purged. Outsourcing recruitment process enables you to budge the cost risk of resources to your recruiting partner.
Integrating recruitment processes
The recruitment process is by and large an uncoordinated and unorganized one, often leading to unproductive hiring decisions and overrun in training, advertising and on-boarding processes, all of which eventually adds up to increased operational costs. Outsourcing your internal recruitment processes gives you a chance to work on these processes. The RPO provider will help you in determining the specific areas where inept practices, overlaps, and disproportionate costs may subsist. A bespoke outsourcing plan can be produced for you, giving you higher efficiency and contentment with the recruitment process, resulting in overall cost reduction for your business.