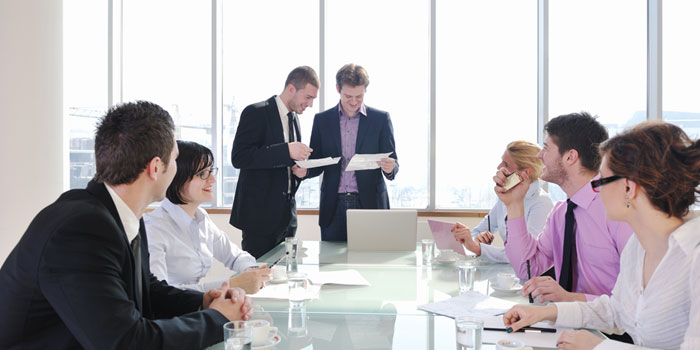 How to manage your offshore outsourcing ventures
Most companies, who choose to outsource fall into the trap of thinking that the complete outsourcing process is done and dealt with, the moment the contract is signed. However, the fact of the matter is, a contract is only the beginning of a business relationship, and from then on meticulous management and supervision is required at all times.If you are planning to outsource, then you must set up a systematic framework to administer your outsourcing processes. Read on to find out how you can manage your offshore outsourcing ventures effectively.
Critical areas – To facilitate the success of your outsourcing venture, a few core functional areas need continuous monitoring by both, the service provider and the client. These critical areas cost communication and performance management. Cost is often one the most important factor cited for choosing a service provider; therefore it is necessary that both parties scrutinize the pricing and scope of the outsourced project before signing a contract. Establishing effective communication strategy is a priority. In order to effectively manage your offshore outsourcing ventures regular feedbacks, consistent contact between both parties, and transparency are all critical factors. Another critical area in outsourcing is performance management which includes both – adherence to timeline and quality of the project.
Managing risks – cutting down on cost is one of the primary reasons for outsourcing, so it is important that you must make maximum savings in terms of cost. To avoid cost risks, sign up with a firm that provides services with no hidden costs for training, maintenance or infrastructure. Ensure that you're getting complete financial transparency. Another risk area which needs management is communication risks. Open, regular and direct communication with the outsourcing vendor is crucial to the success of your project. Choose a vendor that has established communication systems like Phone, Chat, and Email.
Apart from the aforementioned, you also need to manage knowledge transfer risks, for increased productivity, you must make sure there's a seamless knowledge transfer between your offshore vendor and your company. Ensure that all important information is sent directly to your outsourcing partner. You'll also need to work on performance risks, to avoid such risks, decide on a timeline with your service provider, at the inception stage of the project and make sure that the work is completed within this timeframe. Regular analysis and reviews of the work can help in tracking the progress of the project. In the end, don't let these risk factors stop you from leveraging the benefits of outsourcing.
Managing your in-house team – Before outsourcing, it is important to get your company organized first. You can begin by evaluating your in-house competencies and uniformly distributing work between your in-house team and your offshore vendor. Deploy a dedicated a team to monitor your vendor and to attend to queries. Train your resources on effectively managing an offshore team. Educate your team about the importance of transparency and communication with the service provider. Having a strong in-house team can help you in managing your outsourcing ventures successfully.