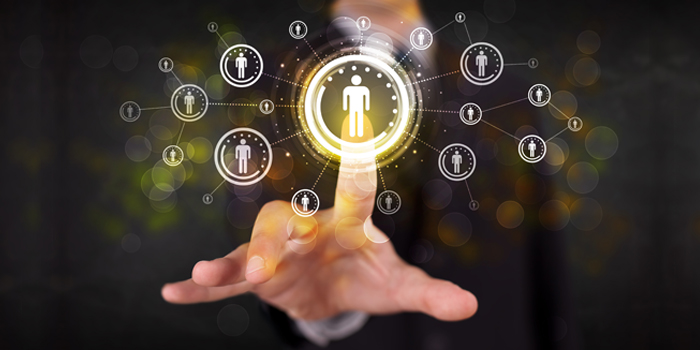 Digital Hiring Model – The Latest Trend for Hiring
Ask any firm what are the top challenges for the year 2016 and they will say that it is Hiring? Any year, anytime, hiring is always a challenge for the recruiters, for the firm, placement agencies. Retaining good talent and gaining new ones is always on the top for any firm – whether it is already established, a start-up or a start-up that wants to move to the next level. For our times, the process of recruitment has moved on to another level altogether. Our connected digital era calls for a digital hiring model too. Yes, you heard it right – the digital hiring model! Let's see what exactly is a digital hiring model?
Yes, you heard it right – the digital hiring model! Let's see what exactly is a digital hiring model?
Technology is evolving and touching all aspects of our lives. It is now all-pervasive and is increasingly playing a major role in the way companies approach and hire talent, retain talent and keep the talent actively engaged for best Returns on Investment (RoI).
Hiring is on Digital/Social Media. It's the age of LinkedIn and online job applications. Recruiters' favorite hunting ground for hiring talent is LinkedIn for sure; in fact, some recruiters also actively seek the candidate's profile on Facebook to understand their personality type, and if they would be a good fit for the firm. The kind of pictures they like and posts they share are considered good indicators of their personality type, which is important to understand their attitude, ability to gel in a team, etc. These speak a lot more than the conventional paper CV's sent out or emailed as soft copies. Thus, recruiters, placement firms, consultants, and firms are increasingly depending on these as additional methods (apart from CVs and face-to-face interviews) for understanding the 'fitment' of a candidate. This is the digital method of recruitment which HR firms and practitioners are using to recruit candidates.
In fact, HR practitioners claim that a time will come when resumes will be completely replaced by rapidly 'changing' representations of individual experiences, skills, and aptitudes. Social media profiles, job networking site profiles will be the only reality and recruiters would rely on that to close more jobs.
Faster and Easier Application Process will Rule. These days, job-seekers are more sure of themselves and are aware of their worth. They are also well-versed with our competitive age. The market is also more open, fluid and there are all kinds of job opportunities available. At the same time, candidates are also more open to taking up new job profiles. They see that as a challenge to fulfill their potential in life's journey. Thus, talent acquisition has slowly but surely become more of a seller's market now.
So, if recruiters or placement consultants take more time to respond, they will just move on to the 'next' opportunity. The need of the hour is to utilize technology to reduce the time taken to close positions. The application process needs to be shortened to tap the talent. Technology will play a key role there too. The main problem of modern recruiting is that it has not kept pace with the pace of our times – by ensuring a shorter, faster process for recruitment. One way to change that is to use technology and use recruitment marketing technologies – that is of course, beyond the purview of discussion here.
Suffice it to say, that recruitment is set to change and technology is ensuring that the change happens!
Please call us for more information on our services –
+425 818 0748