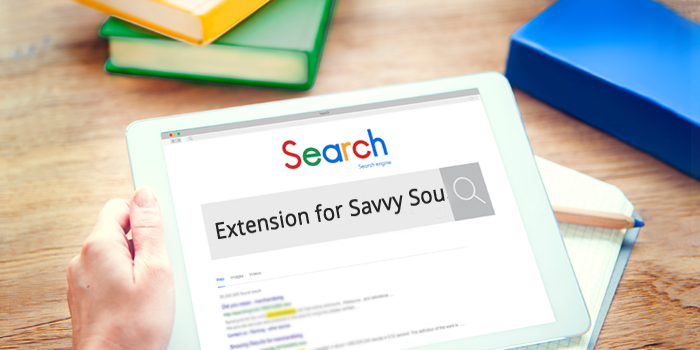 Browser Extensions For Savvy Sourcing
Recruitment is all about talking to people and selling your company without wasting time and getting straight to the topic. Some add-on's or Browser extensions that are added to your web browser give you more functionality and save your time per search to make it all a little easier for you.
Here is a list of selected tools that allows you to look for the best and also saves time.
1. Prophet
Through this Browser Extensions, you can find phone numbers, emails, social profiles and more information about people. Installing prophet makes it easy to look at user's Facebook, Twitter, Google +, Blogs and much more. It goes beyond a level to analyze and verify any contact information that was unavailable on the web. It uses an advanced search to identify most likely email combination of a person based on his company, name and other social data and then verifies the email to assure if it's correct and deliverable. A prophet is a tool that has advanced email generation.
2. Email Hunter
As the name suggests, Email Hunter is meant to drive out email addresses from any website. It makes it easy to get every email address that is related to your website. Email Hunter can be added to LinkedIn profiles to find an email address within seconds by Browser Extensions.
It is free to use, provides 150 free searches per month and can be upgraded for more to contact professionals.
3. Connectifier
Connectifier is another sidebar in a web browser, designed to provide additional sourcing information for the best talent like email address, GitHub profile, or personal homepage and can be used just by adding it to chrome.
4. Mentor- social talent
This Browser extension keeps you updated, logged in and active by sending alerts time to time which enables one to perform extraordinary searches.
5. Eftwo 
Eftwo allows you to turn on highlighting for all of the terms you've searched for in the Google Toolbar, so it's no longer remains the boring, dreaded black text on a white background. This makes it easy to quickly assess profiles for basic skills as they just jump off the page, different colors are available for all the different terms you've searched for. To access the same, just type the F key twice, a little search bar will appear at the top of your browser. Search terms from Google will already be in there, but you can add new ones if you wish. This works on ALL web-pages, not just Google or Bing.
6. Talent Bin's social profile appender
Talent Bin's social profile appender allows a recruiter to access any of the technical candidate's social media profiles by providing an aggregate view whenever a social media site is visited by a recruiter for a prospective candidate. Talent Bin's social lookup can also be used for the same. You can be on someone's LinkedIn profile and wish to see their Twitter, Google+ and Facebook, social profile appender makes it easy for you.