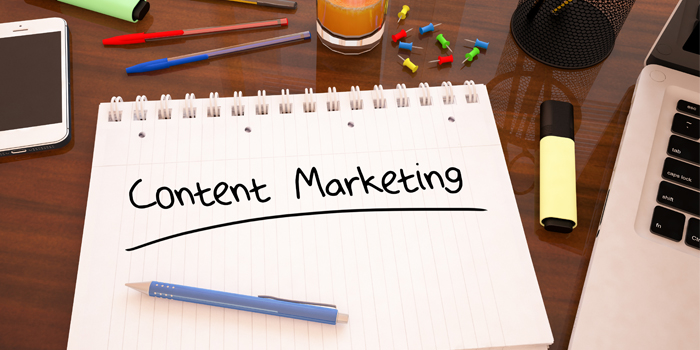 Why Content Marketing is the Tool of Choice for Recruiters?
Content is the reason search began in the first place – is a great quote!  Don't know who said this, but it holds a prominent space in our times. When online marketing, web search, and mobile search have become so important, content marketing has emerged as the critical point in the scheme of things.  In fact, it has become important even for the recruiting process and is slowly but surely emerging as a tool of choice for recruiters such as Glocal RPO.
Let's see why this is happening.
Recruiting is traditionally the work of the HR firms who do the usual process – look for candidates, screen them for company fitment, hire them and onboard them – and the process ends. No, it's not so simple anymore. Earlier, it was easier to hire candidates well since the companies were less in number, people didn't get bored too easily, and company loyalty was a de-facto rule and something everyone swore by.
This has now changed. Now, candidates don't want to stick it out for more than a year or so, boredom sets in easily, finding new challenges has almost become like a second skin. So, again, what has changed? Everything – from the way hiring is done, to the way hired candidates are being treated to how companies are treating the candidates. So, everything has changed. In fact, the whole process has undergone a sea-change.
The recruiting process has gone for a toss and upheaval and now, content marketing is the tool of choice for a lot of recruiters and firms. For those, who are not yet brought over, content marketing is being considered very seriously by most firms.
Let's understand the reasons why this is so.
It's not only about posting jobs anymore. It's all about building the brand awareness of the company that the recruiters are hiring candidates for. Instead of just simply posting jobs and hiring potential candidates, recruiters are now coming up with campaigns and content to build a buzz around the firm. Rather than pushing for the company to hire candidates, the trick is to pull them in. This is where content marketing scores. Content marketing creates unique, standalone content in order to pull in candidates from the online world. This is proving to be a successful strategy for now.
Links and references are more secure through content marketing. In the traditional method of recruiting, recruiters had to deal with fudge and dud candidates. Candidates made up stories on their CVs and recruiters had to devise ways of sifting through the duds from the real cream. Recruiters' life was never tougher. Now, with 'public recruiting' and utilizing the online medium for posting jobs and scouting for candidates, life has become much easier. With updated job boards and jobs posted on websites, postings now contain references and links back to this content. LinkedIn is a popular example of scouting for candidates' process gone much better. It's easier for people to lie on their CVs but it's quite tough to lie on their public profile or LinkedIn profile. This in effect has made life easier for recruiters and companies alike.
Great content marketing is all about creating the right buzz. With a great site, great content and unique branding, you can expect potential candidates to be attracted and pulled in. A lot of good publicity done through innovative and interesting campaigns run on social media creates a good word for the firm. This helps get the right candidates for the right job as Glocal RPO are proving time and again. All that you need to do is just post the jobs, spiffy up the site, create the content and sit back. Wait and see how the candidates come to the source – companies!
Content is king is proved once again, all over again!
Please call us for more information on our services –
+425 818 0748